Roya Seysan, MD
Lewisville Family Doctor
Serving the Lewisville - Flower Mound area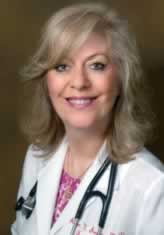 Roya Seysan, MD is a board certified family doctor. She has practiced primary care medicine in the Lewisville area since 1994. Patients appreciate Dr. Seysan's holistic approach to diagnosis and treatment, and her advice about vitamins and supplements.
Dr. Seysan did her residency at the Wichita Falls Family Practice Residency Program, an affiliate of the University of Texas Southwestern Medical Center of Dallas 1989-1992. In 1994, she started working as a family doctor in Lewisville, Texas.
Dr. Seysan regularly participates in medical education programs to gain more expertise in healthy weight loss, nutrition, herbal supplements, diabetes, hypertension, general internal medicine, dermatology, and chronic disease management. While staying on the cutting-edge of current medical practices, Dr. Seysan uses a holistic approach to medicine with her patients. If you're looking for a Lewisville Family Doctor, please give Dr. Seysan a call today.
Roya Seysan is a diplomat of the American Board of Family Medicine, the American Academy of Family Physicians, the Texas Academy of Family Physicians.
Dr. Seysan enjoys traveling, sports, reading, and spending time with family and friends.
Dr. Seysan graduated from Tabriz University of Medical Sciences in Iran in 1981. She then came to the United States and did a three year residency in Wichita Falls, TX before settling in the Lewisville area and opening her family practice here.